Sprinkler
Installation Guide


---
Services We Provide

Landscaping
Sod Lawns
Cement
Pavers
Stone Work
Durable Drips
Soaker Hoses
PVC Leaks
Repairs
Installs
Broken Pipes
Outdoor Lighting
Stone Work
Outdoor Tiling
Sprinklers
Irrigation Systems
Planting
Whole Yard Re-pipes
Professional Landscaper in Coronado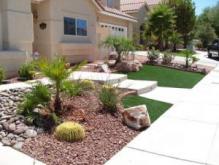 We carry several different types of sprinkler heads to ensure adequate irrigation of your lawn. Spray heads send a steady shower over a small area of your lawn. Impulse heads shoot water jets with a rotating nozzle over significantly larger areas of your yard or garden. We have several heads including pop-up and rotary heads depending on which kind of sprinkler system you prefer.
Here at Coronado Sprinkler Repair we use only the highest quality pipes and fittings as well as the best primer and glue when making repair. Abrasive pipe preparation is a must and mandatory on every repair. We also provide irrigation repair with large and small poly hoses/pipes. We have a variety of Jet spray applicators and adjustable emitters which provides an even distribution of water onto your landscape. Our technicians are also willing to assist you with any fertilization needs to keep your garden growing.
Affordable Products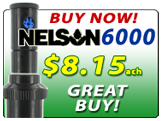 So if you reside inside or outside of the San Diego and Coronado area give us a call. So remember if Mother Nature isn't doing her job, we can provide all the necessary tools and equipment to help your garden flourish and transform your landscape into a beautiful work of art, which also will increase the value of your home.
Don't risk destroying your landscape by hiring an amateur or trying to do the work yourself. This will only cause you frustration and lots of money in the end. Our professionals respect nature's beauty and have several years of experience under their belt. We are certified, bonded, insured and positive you will not be disappointed in our high quality service. So don't waste another moment, pick up the phone and call us today.